Are you in pain or agony or sickness or in crossroads?
Have you lost all your hope?
Come to Jesus!
Jesus Christ will give you hope.

Romans. 15: 13 Bible says, "May the God of hope fill you with all joy and peace in believing, so that by the power of the Holy Spirit you may abound in hope".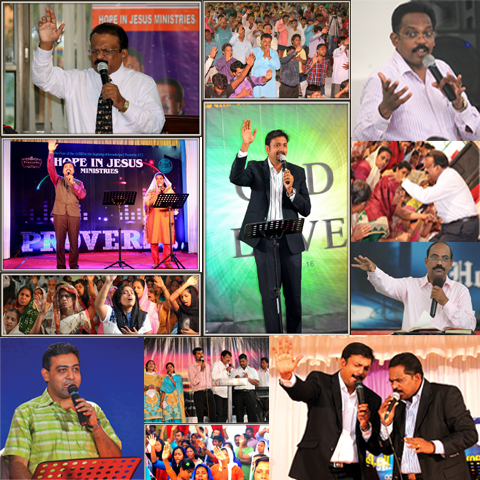 Bro S.J Manomohan

The Almighty God started the Ministry in the year 1989 by giving a miraculous healing to Bro. S.J Manomohan when...

Pastor Anish Mano Stephen

Pastor Anish Mano Stephen is the eldest son of Bro. S.J Manomohan. He is a dynamic young preacher used powerfully by Jesus...

CENTRE OF HOPE

Centre of Hope (Prathyasa Kendram) is a vision given by God...
Read More
But God chose the foolish things of the world that he might put to shame those who are wise. God chose the weak things of the world, that he might put to shame the things that are strong. 1 Corinthians 1:27 (WEB)