"To reach the unreached with the Gospel Of Jesus Christ and to disciple them to fulfil the great commission. To make every man perfect in Jesus Christ. Our vision is to build up generations for the Second Coming of Lord Jesus Christ according to the Holy Bible"

The Almighty God started the Ministry in the year 1989 by giving a miraculous healing to Bro. SJ Manomohan when a terrible disease which doctors could not diagnose affected him. He was miraculously healed by a prayer from Jesus Calls Prayer Tower at Madras and the presence of Holy Spirit came upon him.
At that time he was the manager of a Commercial Bank in Vijayawada. A small prayer group was started in his residence from the very next Saturday of his healing to thank and praise the Lord and to proclaim that God is good and He is the healer.
In the year 1990 after attending the Jesus Calls Institute of power ministry the Almighty God in all His mercy started to use Bro. S.J Manomohan to touch and transform the lives of many in pain and suffering.The Holy Spirit suddenly helped the small prayer group to emerge as a fellowship. People from all denominations and even non-Christians attended and received the Blessing from God.
After he was transferred to his home town in the beginning of 1992. The prayer group was continued at Trivandrum. The small prayer group started in 1989 was anointed by the Holy Spirit as a ministry, leading thousands of people to salvation, healing, deliverance and anointing of the Holy Ghost in various parts of the nation and even outside the country. Some of those who received deliverance and healing came back to support the ministry. Thus the Lord helped us to extend the boundaries and finally became a registered religious charitable trust by name "Hope in Jesus" as guided by the Lord.This group of people from different walks of life touched and called by the Lord, is committed to preach the Gospel of Jesus which is the Power of God unto salvation. Rom 10:15 says; and how shall they preach unless they are sent? as it is written "How beautiful are the feet of those who preach the gospel of peace who bring glad tidings of good things".We believe that Bible is the Word of God and is true and active and never changes. So we stand on the Word of God.
Jesus is the son of the Almighty God, came to this world in flesh and on the cross shed His precious blood and He took our Sins, sickness, poverty and shame so that we can be made righteous, can be healed and blessed.We believe that prayer is power and prayer can move mountains and prayer can bring victory "Ask and it will be given" "Call on the Name of the Lord and you will be saved" (Rom. 10:13)
We are anointed and empowered by the Holy Spirit as per Joel 2:28 "And it shall come to pass afterward that I will pour out My Spirit on all flesh". And we believe that Holy Spirit only can bring a revival. as per Zec 4:6, "Not by might nor by power, but by My Spirit says the Lord of Host".Gospel should be preached to the uttermost parts of the earth, (Mt 16:16) And Jesus will confirm the Words with signs and wonders as all authority in heaven and earth is given to Jesus Mt 16:20
During these years the ministry was instrumental for the salvation, deliverance and healing of thousands of people in India and abroad. We give all the glory to Jesus.
Bro. S J Manomohan & Family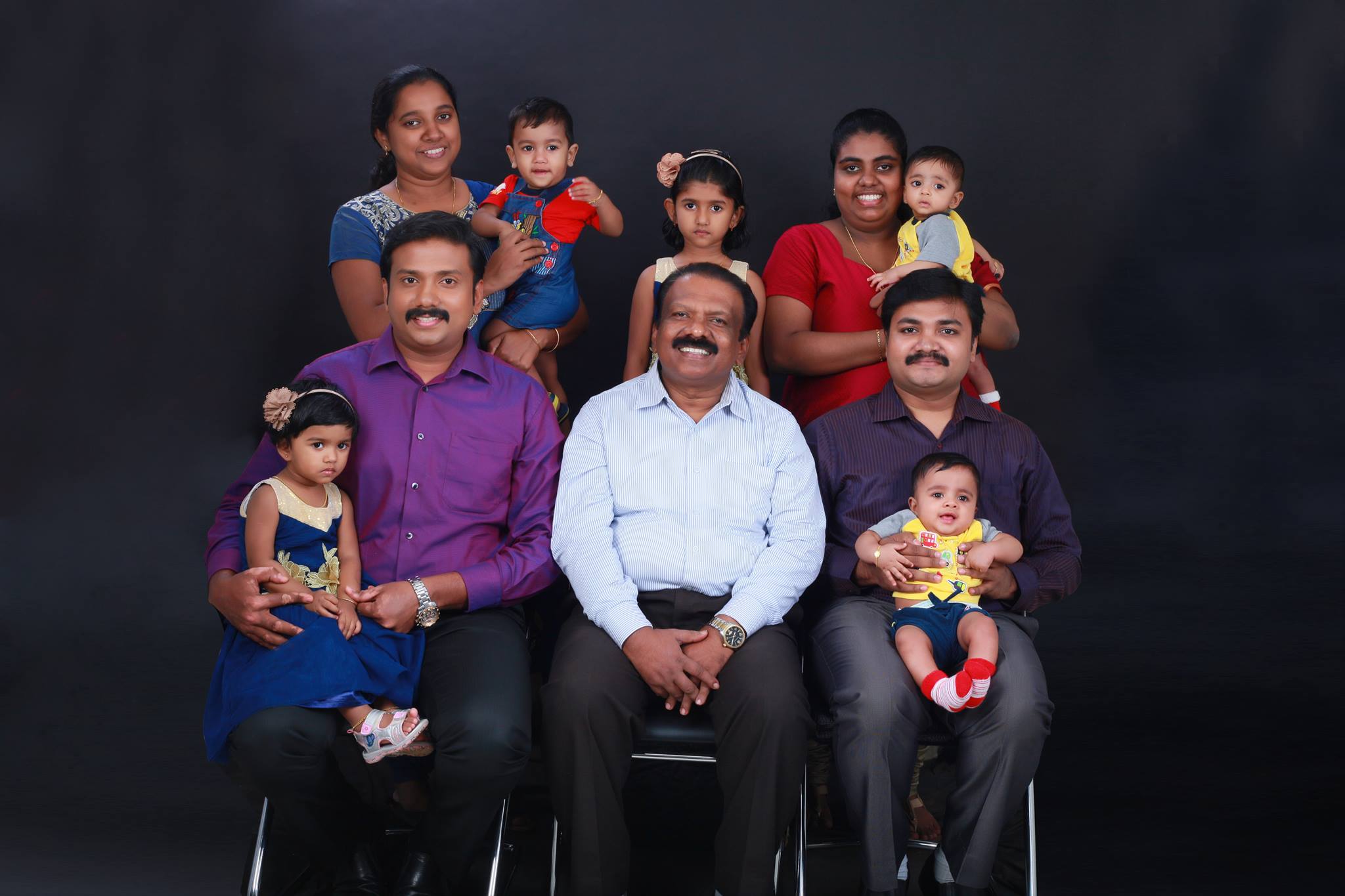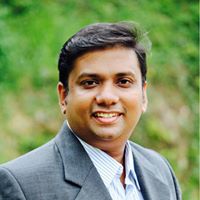 Pastor Anish Mano Stephen is the eldest son of Bro. S.J.Manomohan. He is a dynamic young preacher used powerfully by Jesus throughout the world to proclaim the good news of Jesus. He comes out with practical messages based on the word of God. Many are transformed and sick people are healed and delivered in his meetings by the power of the Holy Spirit.
Pastor Anish Mano Stephen who was working as Project Leader with ORACLE Corporation, Bangalore having burden for perishing souls responding to Lords call "Whom shall I send and who will go for us" resigned his Job for serving Lord Jesus full time.
At this time we remember with gratitude and praise God for the life of Pastor Anish Mano Stephen's father Bro.S.J.Manomohan who resigned his Job when he was working as the Manager of Federal Bank responding to our Lord's call and submitted his life for serving Lord Jesus full time and was source of comfort and blessing to many souls.
Pastor Anish Mano Stephen is now serving the Lord as pastor-in-charge of Hope in Jesus Apostolic Church Of Christ at Ramamurthy Nagar, Bangalore and at Electronic City, Bangalore and also overseeing the churches at Mysore and Madanapally (Andhra Pradesh) and the Misson Work in North India at Devigad (Punjab) and Ladwa (Haryana).
His Wife Greeshma is a source of great support and strength to the ministry.He is blessed with 3 children - Carisa Anish Mano(Daughter), Paul Anish Mano(Son), Prisca Anish Mano(Daughter). Kindly Uphold this family in your prayers so that they will bring many souls from darkness to His marvellous and will be much fruitful for the kingdom of God. "......I will honour them as a man honours his own son who serve him.....I will make a difference between those who serve God and those who do not serve God"(Malachi-3:17,18).
Celebrating 27 years of preaching the love of Jesus Christ. As we all celebrate together the 27 years of Hope in Jesus international ministries where in God has enabled us through his grace to preach the everlasting love of Jesus Christ, let us start off by saying "All Glory and honor to our Savior Jesus Christ " according to Revelation 4:11
RETREAT CENTRE, a second phase project in Centre of Hope (Prathyasa Kendram), Nedumangad, Trivandrum is a vision given by God to provide the comfort and hope in the Lord Jesus Christ to those who are broken hearted and lost all their hope in the life due to sin, sickness and bondages. "Now may the God of hope fill you with all joy and peace in believing, that you may abound in hope by the power of the Holy Spirit. "(Rom 15:13)
The first phase of the project at Centre of Hope, Nedumangad was a prayer hall and now second phase consists of 2 new buildings for hundreds of people to come and stay for Heaking & Spiritual Awakening Retreats and also for training people for North India - Apostolic Bible School.

Bro S J Manomohan, pastors and church members prayed together for the construction works and laid the foundation stone for the new building for the glory of GOD.
We need three thousand partners who will uphold us in their prayers and make a financial participation of 25,000 rupees each to bring into reality this God given vision.
If you are blessed by God, and you want to be a blessing to others you are welcome to be a partner by your fervent prayers and financial participation in this Centre of Hope projects.God is not a debtor. Surely you will receive hundredfold blessings.
You can be a partner in this God given project by praying regularly and supporting financially by sending Rs.25,000/- or Rs.2,500/- monthly
Send your cheque/DD/MO in the following address as registered post:
Hope in Jesus, Keston Road, Kowdiar P.O, Trivandrum-695003
OR
For IMPS/NEFT/Cheques/Drafts
Our Local Bank Details
"Hope in Jesus,
Account No. 10210100293185,
Federal Bank Ltd,
Branch: Palayam, Trivandrum"
IFSC Code FDRL 0001021
OR
DONATE NOW
(DONATE NOW USING YOUR DEBIT CARD / CREDIT CARD / NETBANKING)