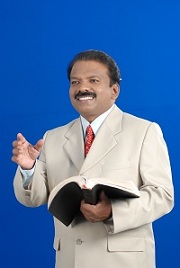 Greetings in the precious name of our Lord and Saviour Jesus Christ
We want to personally welcome you to the Hope in Jesus Ministries website. Hope in Jesus Ministries is all about restoring hope to the lost and preaching the love of Jesus Christ. More than just a weekly worship gathering, we are a community that centers on the person and mission of Jesus Christ.
We are actively working to see our nation become a community of people, renewed and redeemed by the gospel.
You are hereby God's providence and not by accident. God has a plan and purpose in your life, A plan for your good future filled with peace. It is my prayer that Lord Jesus Christ will fulfill His glorious purpose in your life, do not be discouraged.
Jesus Christ is the answer to all your problems.
All impossible things will become possible through Lord Jesus Christ.
As you call on the name of Jesus, blood of Jesus Christ will wash all your sins, which He had shed for the remission of your sins. As sins are washed away and erased the wall of separation from God Almighty, the creator of universe is broken and you reach the throne of grace of the mighty God, the eternal Father.
As you are cleansed from sins, the after effects of sins, sickness, peacelessness, curse, poverty, eternal hell fire will be removed from your life and you will receive peace that surpasses all understanding, healing on your body and mind, you will be blessed and made prosperous and you will become eligible for eternal life.
You are going to be totally changed, restored and blessed as you receive Lord Jesus Christ as your personal Saviour and become the precious child of the Almighty God.
Looking forward to see God's blessings and the plan and purpose of the Almighty God fulfilled in your life.
You can read more about who we are on this website, but to get to know us, check out one of our Sunday worship gatherings. We look forward to meeting you soon.
Your brother in Christ
Dr.S.J.Manomohan